This residence has grown overtime, becoming a laboratory for new ideas in green design. The building compound combines both passive and high-tech sustainable systems for exemplary environmental performance. Natural light is abundant, and windows and doors are arranged to promote natural ventilation; an effect augmented by thermostatic controls. The roof is critical to the building's performance, generating 90% of the home's energy through solar panels. Other rooftop surfaces include edible gardens and collectors that absorb heat and distribute it through the building's radiant heating.
The residence was designed in two phases. The first phase featured two volumes connected by a bridge. When the adjacent lot became available, a new building was erected connected by a third bridge to realize a central courtyard. On a large scale, the masses are defined by a grid of glass, concrete, and wood—reflecting the aesthetic influence of Rudolph Schindler and Indonesian vernacular. On a more granular level, a variety of unique, idiosyncratic details and moments inform the architectural experience. Harmonizing craft, design, and environmental performance, McKinley is a residential Gesamtkunstwerk.
Project Details
Year:
2003
Location:
Venice, CA
Typology:
single family residence
Program:
5 bed, 6 full bath, 2 half bath
Size:
5,900 sqft
Sustainable Features:
photovoltaic panels (90% of energy use)
vacuum tubing, evacuated tube, flat plate collectors for water heating
Syndecrete (41% recycled content)
high performance heat mirror glazing
natural lighting
passive ventilation
hydronic radiant heating
thermostatic window and skylight controls (infloor, exterior sensors)
recycled FSC certified sustainable wood
zero VOC paint
zero chlorine pool (ionization; silver, copper, and platinum oxidizer)
Photography:
Elizabeth Daniels,
Laura Doss,
Shane King,
Juergen Nogai,
Sara Tollefson,
Fawn Art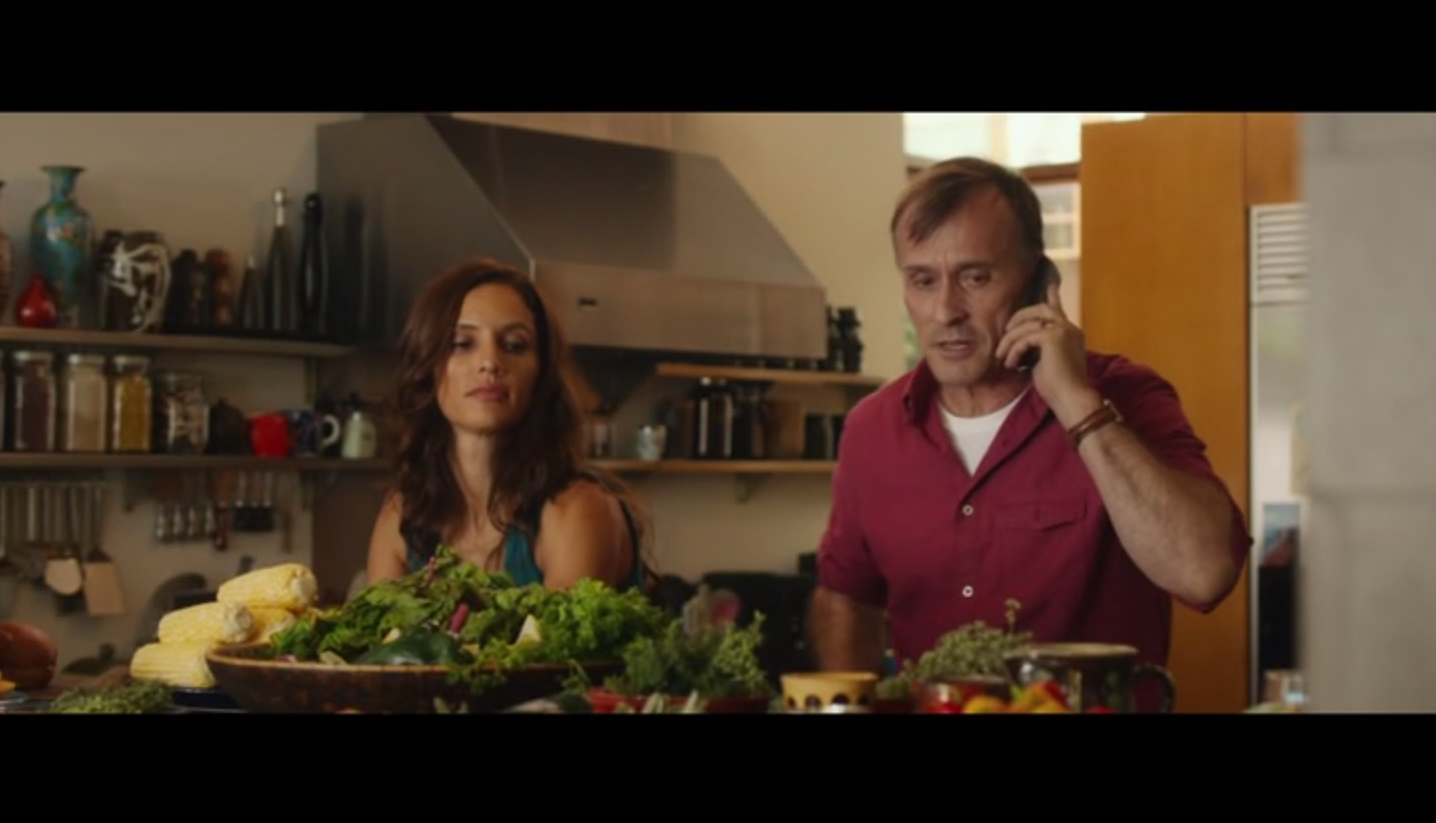 Stills from the film Ride (2014), starring, written and directed by Helen Hunt.
2012
2010
The Green House: New Directions in Sustainable Architecture (McKinley House) Download PDF

Vanity Fair, Oct 2010 Download PDF

Dwell Magazine "100 Houses We Love" (Featuring McKinley House), 2010 Download PDF
2008
Garden Design, McKinley House 06/08

World's Greenest Homes Discovery Channel (McKinley House) 05/08
2007
Off The Grid Homes (McKinley House) Download PDF

Kitchen Trends, vol23 no2, featuring the McKinley House Download PDF

House and Laboratory, featuring the McKinley House

Kinhte & DoThi, featuring the McKinley House Download PDF

IdealesHEIM, featuring the McKinley House
2006
Sunset - Outdoor Living, September, featuring the McKinley House

HGTV Designer's Portfolio, featuring various projects

Variety Weekend, August, featuring McKinley House poolbath

Variety Weekend, July, featuring McKinley House

ED+C, Excellence in Design Awards finalist, McKinley House

Cruising LA Handbook, featuring McKinley House

The Independent Magazine, July 29, featuring McKinley House

H2O, Vol7, No.2, featuring David Hertz

LA Time Home, May, featuring McKinley House

BusinessWeekOnline, May, featuring multiple projects

Times Journal of Construction + Design, April, featuring Syndecrete®

Bathroom TRENDS, Vol 21 no 10, featuring Syndecrete®

Dwell, December/January, featuring the McKinley House Download PDF
2005
Architectural Coatings, July, featuring the McKinley House Download PDF

Better Homes & Gardens, May, featuring Syndecrete®

Child Magazine, May, featuring the McKinley House

Distinction, May/June, featuring the McKinley House Download PDF

Custom Home, April, featuring Syndecrete®

LivingETC (England), August, featuring McKinley House Download PDF

Los Angeles Magazine, February, featuring the McKinley House

Los Angeles Times –HOME, June 30, featuring McKinley House Download PDF

Malibu Times, Sep./Oct., featuring the McKinley House Download PDF

Organic Style, July/August, featuring the McKinley House Download PDF

Outside, April, featuring the McKinley House Download PDF

Sunset Magazine, July, featuring the McKinley House

The Argonaut, featuring the McKinley House
2004
The Robb Report, October 2004, featuring McKinley House Download PDF

Yogi Times, July-August, featuring the McKinley House addition

GA Houses 81, featuring the McKinley House addition Download PDF and Binder Residence Download PDF
2003
Vlife (Featuring McKinley House), 2003 Download PDF

Dwell, March/April, featuring Syndecrete®

Custom Home, April, featuring Syndecrete®

Variety, October, "Green Chic" by Janelle Brown, featuring the McKinley House and David Hertz, AIA Architects.

GA Houses 74: Project 2003 featuring the McKinley House addition Download PDF

Fine Homebuilding, January, "Concrete, Timber and Glass" featuring McKinley House

Dwell, June, "House of Seven Patios"

GA Houses 67, featuring McKinley House and Hess Tilt-Up Slab House Download PDF
2001
Dwell, December, "How Families Live with Cutting Edge Design", Cover article featuring the McKinley House residence Download PDF